Turnaround Management Services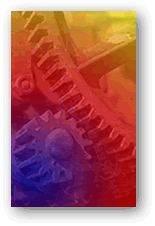 Strategic Partners, LLC professionals understand the difficult business environment that many businesses face and bring our Turnaround and Crisis Management experience to support your organization at this critical time. Our professionals are experienced in assisting clients outside of bankruptcy and in Chapter 11 reorganization environments.
Our engagement typically begins with a thorough assessment of the financial condition of your company and your market situation. Our professionals will immediately focus upon recommendations to improve profitability and cash flow, and provide support to manage the transition process with key interest groups, including employees, customers, financial institutions and vendors.
Our engagement may be in a strictly advisory capacity to management, monitoring performance and fine-tuning action plans, or we may assume day-to-day management of your company on an interim basis to implement and follow through on corrective action until desired results are achieved.
Our professionals may provide services in the following areas:
General Management
Inventory Control
Financial Management
Sales and Marketing
Debt Restructure
Information Systems
Equity Financing
Strategic Planning
Operations Management
Strategic Partners has earned its reputation through integrity and successfully managing distressed operations. Our presence will lend credibility to your efforts with your key interest groups and accelerate the return of your business to financial health and profitability.