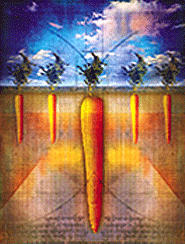 Strategic Partners provides turnaround management advisory services to underperforming and troubled companies. Our financial and capital planning services focus upon raising debt and equity capital in challenging situations.
Our professionals have broad experience in manufacturing, distribution, construction, engineering and professional service industries. We focus upon solving operational and cash deficiency problems in an advisory or interim management capacity as determined by our client's needs.
We are widely known for our successful track record, professional skills and experience, and commitment to achieving desired results in challenging circumstances.