Strategic Planning Services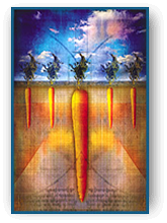 Many companies never fully realize their sales and profit potential. Managers are consumed by day-to-day operational concerns and lack the time to adequately plan for future growth and organizational change. Strategic Partners' professionals will facilitate the development of a successful business plan for your organization. Our approach to successful business planning focuses upon sound analysis and motivation of your organizational team to achieve planned results.
What does your company do better than anyone else? Where does your company add the greatest value? Your company will maximize its return by focusing on the answer to these questions.
Our approach to strategic planning is to facilitate your management team's analysis of your business and its opportunities. We will assist your management team in identifying and evaluating your company's past performance, distinctive strengths, and the source of superior margins. We will survey customers to assess how current and prospective customers perceive your company. We will help your management team to understand competitive obstacles and market trends that will impact future results.
We motivate your organization to embrace business planning and realize desired goals by conducting workshops with management and key employees. Based upon the results of our analysis, together we will set goals, establish a course of action, and assign accountability and a timetable for accomplishing action items.
During the course of our engagement you will receive the following:
Detailed written business plan, including:

Company goals,
Action plans with the individuals responsible and time frame for implementation,
Internal analysis identifying opportunities for maximizing profit, and
External analysis of the company's competition and market trends.

Customer survey, with detailed analysis of results and implications for future company action.
Employee workshops to communicate with and motivate employees.
Many business plans fail, not because the plan is poorly conceived, but because companies treat the business plan as a one-time effort. Strategic Partner's will assist your management to establish periodic reviews to evaluate performance against plan, identify changes in the company's internal or external environment, and continually revise the business plan to meet the constantly changing needs of your customers and your organization.